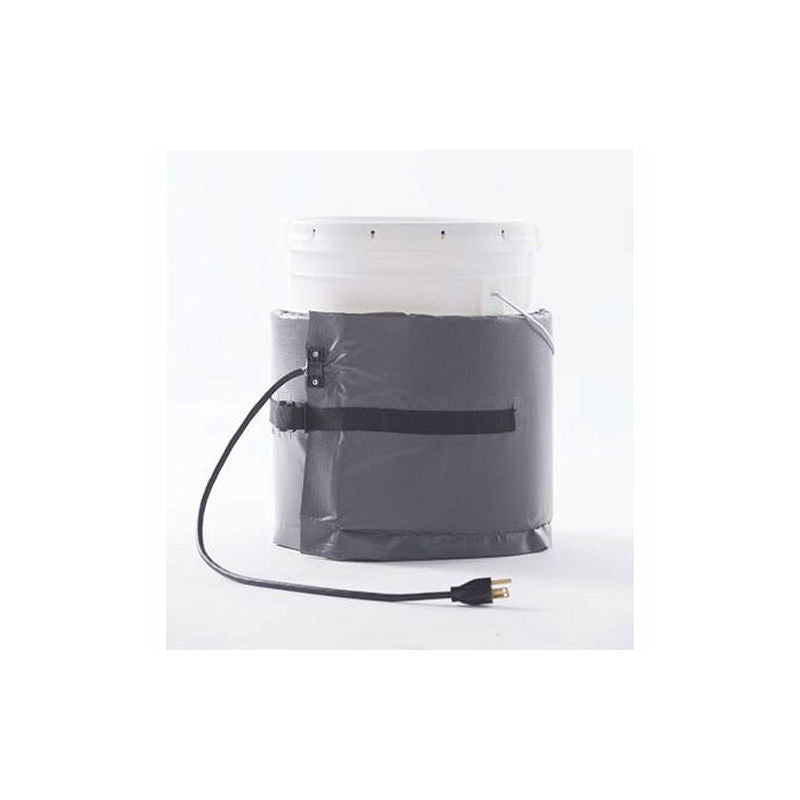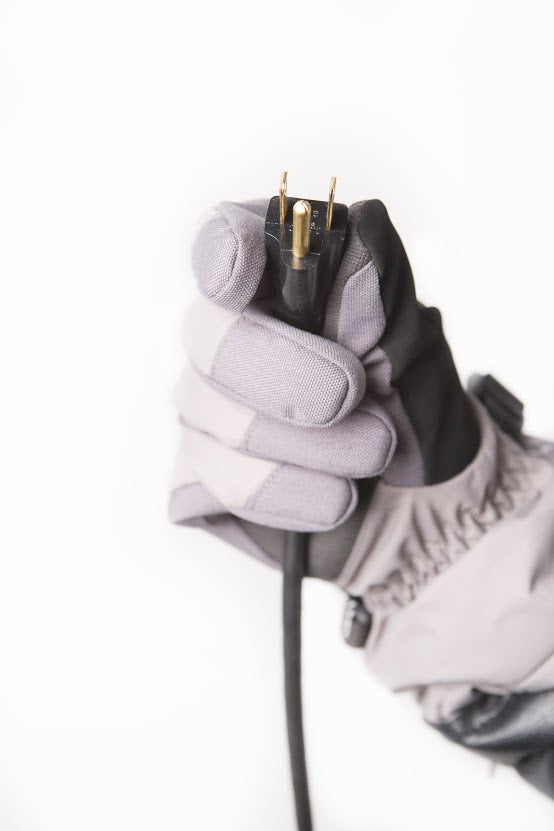 Bucket Heaters
5 Gallon Insulated Pail Heater 145°F Fixed (120V)
$194.00
About
Powerblanket Lite PBL05 - 5 Gallon - Pail Heating Blanket, 145°F, 120V, 181 Watts
Featured Specs
| | |
| --- | --- |
| Dimensions | |
| Heat Range | Mid - 145°F |
| Watts | 120W |
| Volts | 120V |
| Availability | In Stock |
GTIN: 00814491012172
Warranty: 1 Year
View full details
Powerblanket Lite PBL05 - 5 Gallon - Pail Heating Blanket, 145°F, 120V, 181 Watts
PBL05: PBL05: The PBL05 is an insulated band-style drum heater specifically designed to fit a 5 gallon bucket/pail. The heater is built for use with 120 volts AC, drawing 1 amp thus producing 120 watts. It has a preset thermostat set for maximum product temperatures of up to 145 °F / 63 °C (± 10 °F / 5 °C). The PBL05 band style bucket heaters allow you to safely control the temperature of expensive chemicals and other fluids; it delivers a barrier of uniform directional heat where it's needed most – preventing fluids from freezing and maintaining optimal temperatures. This innovative heat-spreading technology insulates, protects and maintains heat in a wide variety of applications. And it's certified by ETL to UL & CSA safety standards.
Powerblanket Lite line is designed for heating jobs on a smaller scale. These models feature a lower power density than Powerblanket Industrial or Powerblanket Xtreme products. Rest assured that these heaters are the real deal! They are more efficient and safer than other heating elements on the market and certified to ETL, UL, CSA & CE safety standards. Keep your drums, barrels, buckets, pails & gas cylinder propane tanks warm in bitter climates so that you don't lose any production time, saving you both time and money.
On those occasions when you don't need all the extra strength and durability, however, there's no use paying for more than you need, right? That's why we created our Lite line. For those jobs that don't necessitate the most robust and sturdy application possible, the Powerblanket Lite line is the best answer.
Powerblanket® Lite PBL05 05 Gallon Pail Heaters
Quickly heat materials to a preset 145 ºF / 63 ºC (± 10 ºF / 5 ºC)
Provide an insulated full-wrap design
Are safe to use on poly drums
Deliver uniform heat to temperature sensitive products
Preserve expensive materials without scorching or burning
Prevent waste by maintaining consistent temperatures
ETL certified to UL & CSA safety standards