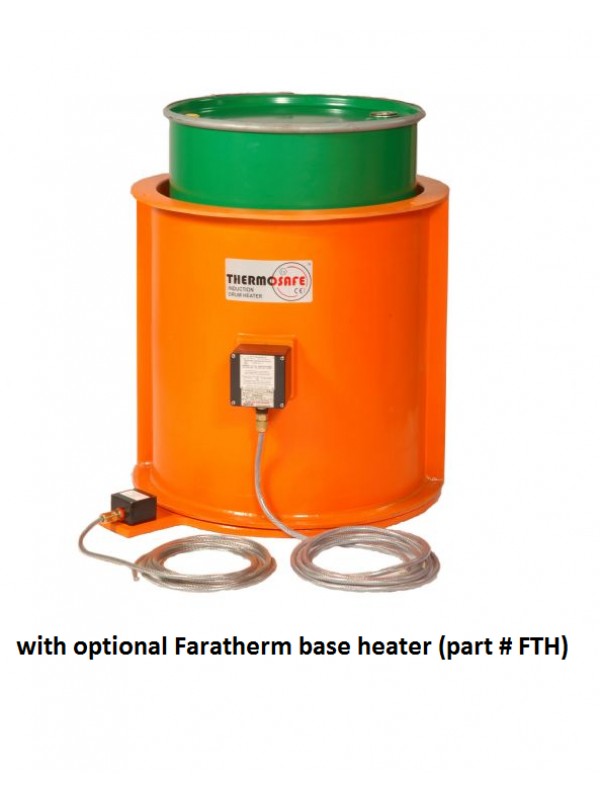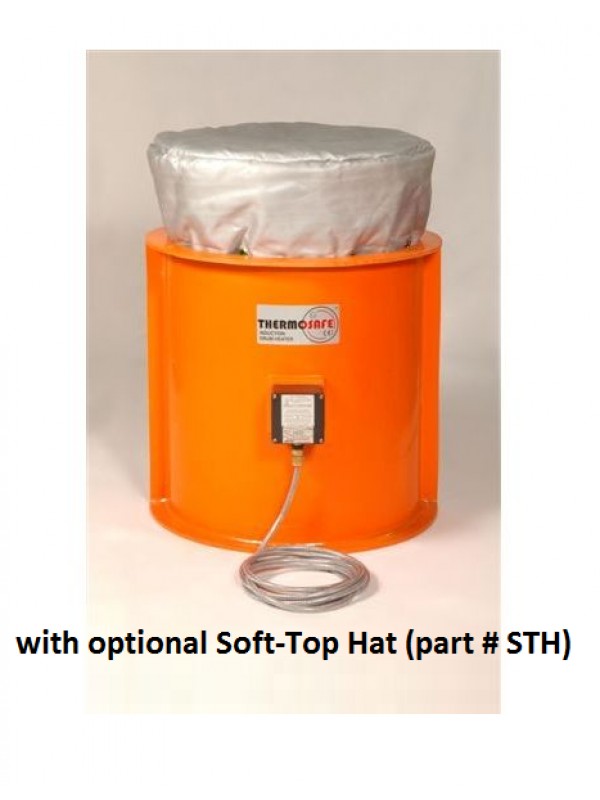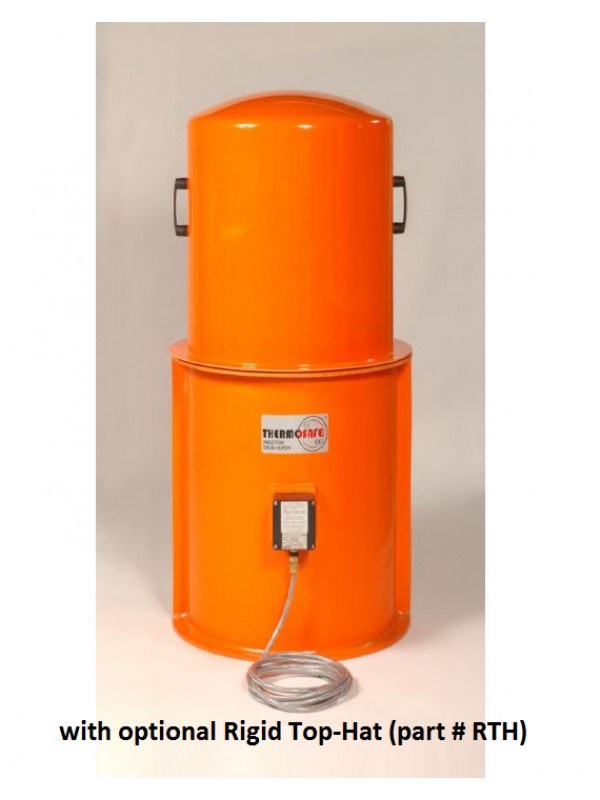 Drum Heaters
55 Gallon Type A Induction Explosion-Proof Drum Heater - C1Z1&2 (240V)
$7,003.10
About
Fast and efficient heating of 55 gallon drums and barrels.
UL / CSA Compliant. Class 1 and Zone 1 & 2 Certified for Intrinsically Safe & Explosion Proof areas.ThermoSafe Type A (240V, 2250W Heater)
 SHIPPING CHARGES WILL APPLY. CALL FOR DETAILS 1-866-805-HEAT
Featured Specs
| | |
| --- | --- |
| Dimensions | Diameter: 24 1/8" x Height: 28 |
| Heat Range | 0-145° C (293° F) |
| Watts | 2250W |
| Volts | 240V |
| Availability | Sold out. |
View full details
Fast and efficient heating of 55 gallon drums and barrels.
UL / CSA Compliant. Class 1 and Zone 1 & 2 Certified for Intrinsically Safe & Explosion Proof areas.ThermoSafe Type A (240V, 2250W Heater)
SHIPPING CHARGES WILL APPLY. CALL FOR DETAILS 1-866-805-HEAT
Thermosafe® Type "A" is an intrinsically safe 240V heater designed for 55 Gallon (205 liter) drums or smaller steel vessels. Copper coils housed inside a heavy-duty fiberglass shell create an "Eddy Current" effect that heats the drum by magnetizing the drum surface. Thermosafe® induction drum heaters never make contact with the drum surface, are open on top and bottom, and may be lifted over the drum.
The coil is connected to a single phase AC main supply and generates heat directly and uniformly in the drum wall. Energy transfer is by alternating the magnetic field (induction heating) with no radiant elements and no moving parts... thus, no maintenance.
As there are no hot elements, the heater remains substantially cooler than the drum being heated.
Type "A" Thermosafe is for operation with up to 240 volts AC (Type "B" is for operation at 110/120 volts AC. See Part# THERM55B)
Thermosafe Induction Heater - INTRINSICALLY SAFE
Type A (240V)


Fast and efficient heating of drums up to 55 gallon
Proven lower cost alternative to multi-drum ovens
Over 20 years industry use
UL/CSA Class 1 and Zone 1, (ATEX & IECEx certified - Zones 1 and 2)
Explosion-Proof / Intrinsically Safe

Heating times depend on the contents. The rate of temperature rise of a typical viscous organic liquid will be about 15° C per hour.
Fast melting of solids and heating of liquids

Allows mixing and dispensing while heating

Easy to clean, corrosion proof and maintenance free

For 55 gallon or smaller steel container

0-145° C (293° F)

Volts: 240

Watts: 2250

Safe for use in explosive areas
 Click on the PDF Button for additional THERMOSAFE certification information.